Medium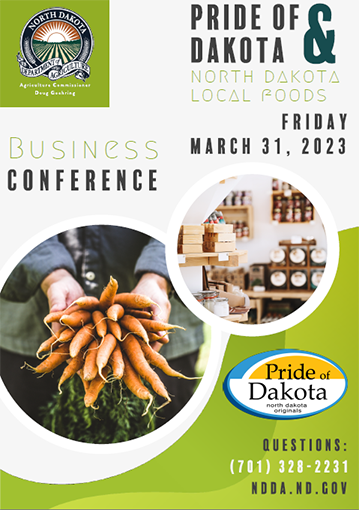 The North Dakota Department of Agriculture (NDDA) is hosting their annual Pride of Dakota & Local Food Conference March 31, 2023 in Fargo, N.D at the Downtown Radisson Blu. The free event will feature a full-day of educational seminars, good food and networking opportunities.
Reserve your rooms Here.
Conference times, an agenda and speaker information will be shared at a later date.
CONFERENCE REGISTRATION
https://forms.office.com/g/vXuPtjcbq7
EDUCATION TOPICS: Starting A Commercial Kitchen, Bringing Staff Onboard, Professional Selling Course, Social Media Marketing, Branding Your Company, Product Labeling, and Foundations of Management for Small Business.
Registration is open to Local Food or Pride of Dakota businesses only.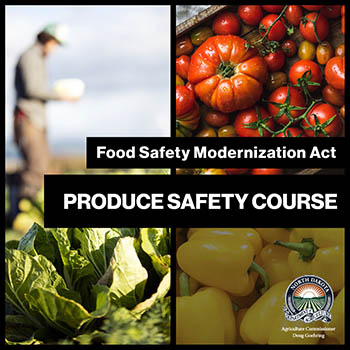 NDDA will also be hosting Food Safety Modernization Act (FSMA) Produce Safety Training March 30, 2023. The federal training will be open to North Dakota and Minnesota produce growers. Upon competition of the course, growers will receive a certificate from the Association of Food and Drug Officials (AFDO).  
FSMA REGISTRATION
https://forms.office.com/g/F6r4nnnKEt
For more information the training visit: https://www.ndda.nd.gov/fsma
Katie Huizenga
Pride of Dakota Specialist
701-328-2307
VACANT
Local Foods Marketing Specialist
701-328-2659