Medium
The Local Foods Map is a online search tool that connects consumers with local farmers, ranchers and businesses that grow, produce and sell their own products in North Dakota. If you would like to be added to the map, view the instructions under Related Resources on this page.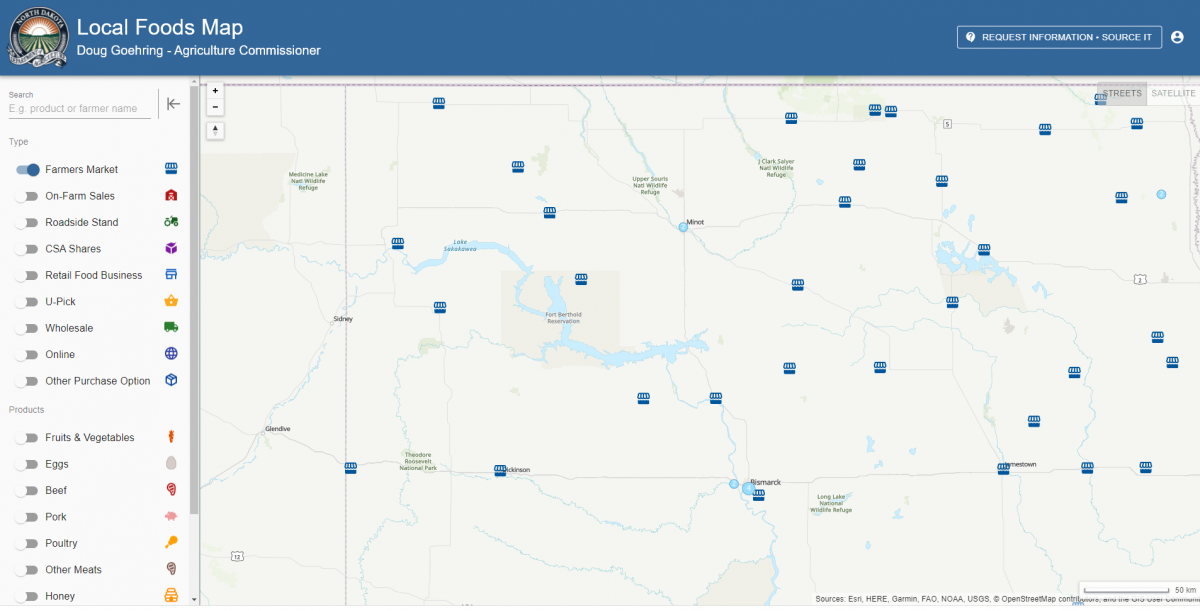 Navigating the Map
Use the search bar to look for a specific product, market or business name. To view a specific type of sale option or product click the button next to it moving it from grey to blue.
To get more detailed information about a specific location click on any Icon on the map and a window will pop up with more details.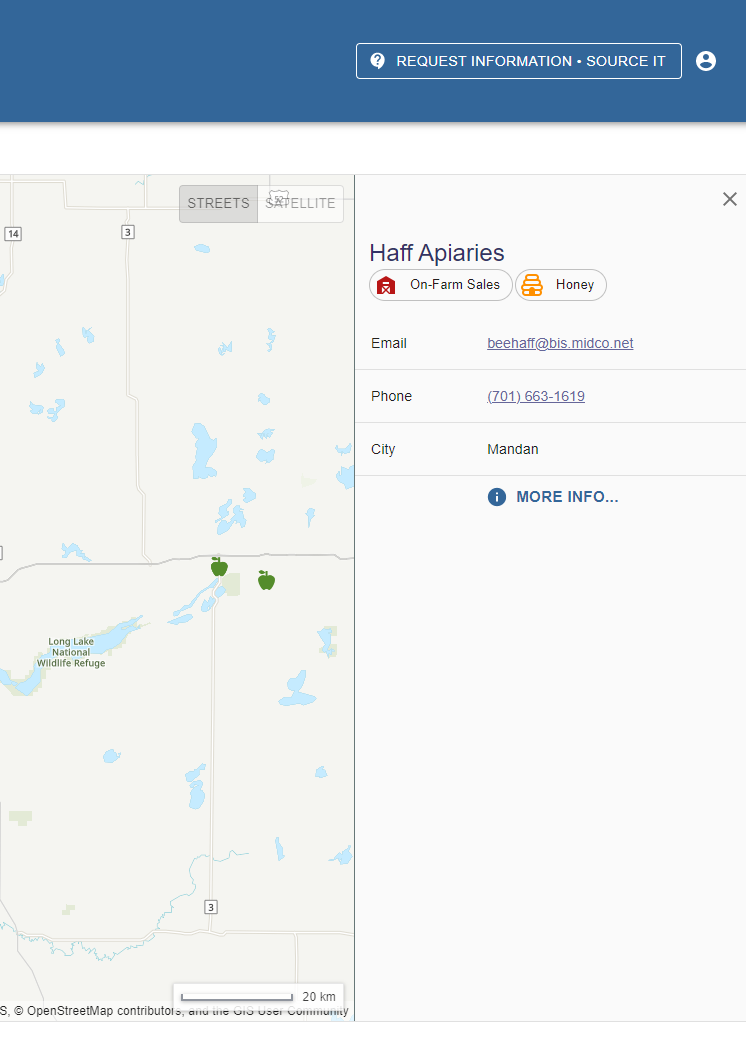 Related Resources
Medium
h3
Related Resources
Local Foods Directory Map Contacts
Medium
h3
Local Foods Directory Map Contacts