<< All News
Thursday, September 17, 2020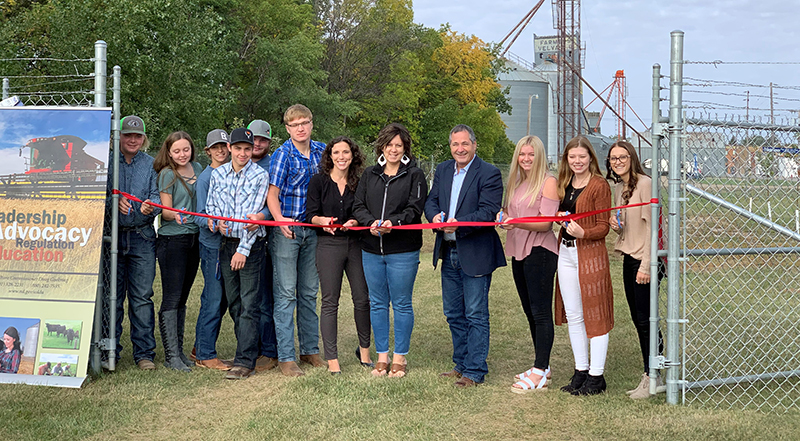 BISMARCK – Agriculture Commissioner Doug Goehring and representatives from the Velva FFA held a ribbon cutting ceremony to celebrate the completion of a community orchard in Velva, ND today.
"The Velva project and projects like it provide educational opportunities and foster community spirit by bringing people together to plant and tend these orchards and gardens," said Goehring. "The fruits and vegetables produced benefit communities, schools and those in need."
The Velva FFA received a large-project orchard grant earlier this year to construct a public orchard. The orchard will be used for a variety of plant science and horticulture classes to teach about orchard care. Produce from the orchard will be donated to local food pantries, used in schools and used to teach about canning and preservation.
<< All News