Medium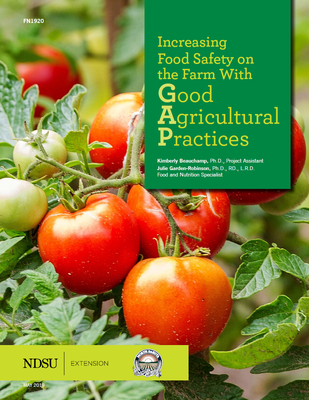 Food safety is an important topic. Safe growing and handling of food preserves quality, ensures peak nutrients, inspires consumer confidence, prevents foodborne illness, ensures food security, opens up new markets and prevents economic losses. It is also the responsible thing to do.
In October 1998, the U.S. Department of Agriculture (USDA) and the U.S. Food and Drug Administration (FDA) issued guidance for the fresh fruit and vegetable industry to reduce the possibility of contamination of produce by microbial organisms. In January 2002, the USDA implemented the USDA Good Agricultural Practices and Good Handling Practices (USDA GAP&GHP) audit verification program.
A GAP manual and online training modules were developed to assist you in preparing for your GAP&GHP audit. Even if you do not intend to become GAP and/or GHP certified, the manual will help you to identify areas on your farm where there is a possible risk to food safety to assist you in continuing to provide safe quality food to your customers. It is a great resource that producers can use in developing food safety plans. Please reach out to our office if you have any questions or would like a hard copy of the manual sent to you free of charge.