<< All News
Tuesday, January 15, 2019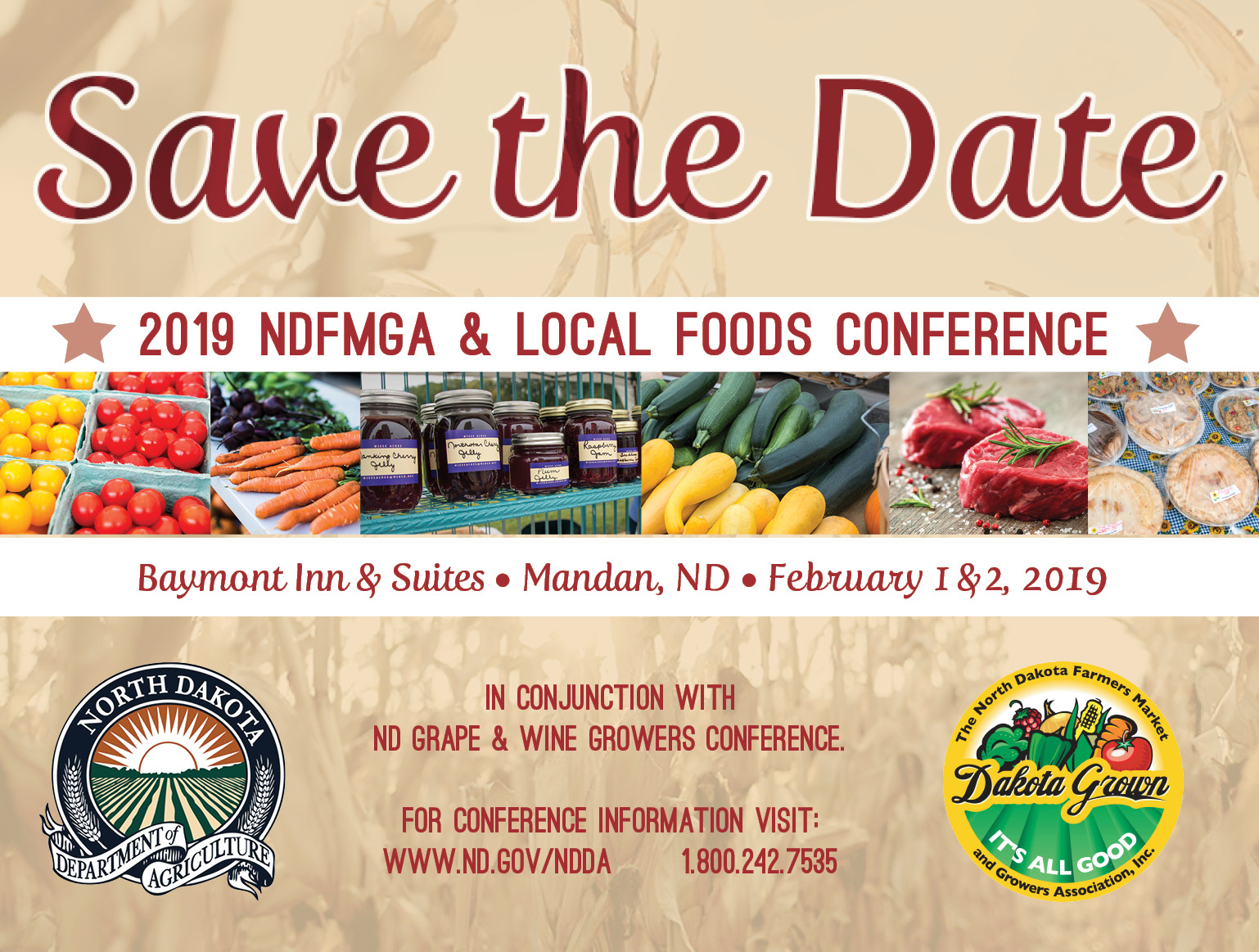 BISMARCK – Building and strengthening connections is the theme of the 15th annual North Dakota Farmers Market & Growers Association (NDFMGA) & Local Foods Conference, Friday and Saturday, Feb. 1 and 2, at the Baymont Inn, 2611 Old Red Trail, Mandan, N.D.
The two-day conference, sponsored by the North Dakota Department of Agriculture and the NDFMGA, attracts growers, processors, marketers and others from across the state.
"The conference includes in-depth sessions on production practices, business development, marketing and farmer well-being," said Agriculture Commissioner Doug Goehring. "There will be plenty of opportunities for participants to network with each other."
The conference will kick off Friday, with a session on bridging the generational gap, followed by welcoming remarks by NDFMGA President Hero Barth. Commissioner Goehring will address the group in the afternoon and will announce the 2018 Hunger Free North Dakota Garden Project results, along with cumulative totals.
Nearly 20 break-out sessions are scheduled for the two days. Some of the topics include: communication and collaboration techniques, livestock grazing, fruit and vegetable diseases, meat processing, variety trials, soil health, farm-to-school and restaurant sales, community-supported agriculture, agritourism and much more.
The event is open to the public. Registration is $55 per person and includes all sessions and meals. A single-day registration is $35. Walk-ins are $10 more. Registration information is available at https://www.nd.gov/ndda/events/2019-ndfmga-local-foods-conference.
<< All News