<< All News
Friday, February 1, 2019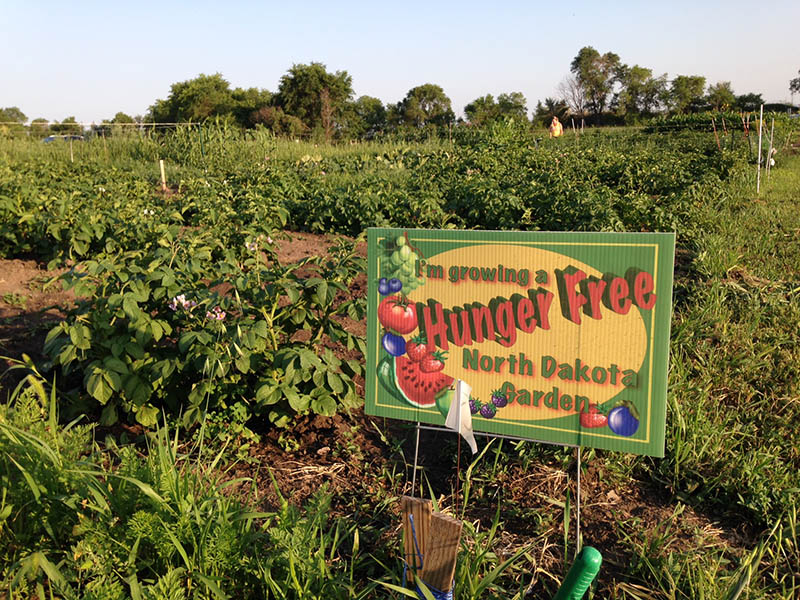 MANDAN – Attendees at the North Dakota Farmers Market and Growers Association (NDFMGA) & Local Foods Conference held today learned that the Hunger Free ND Garden Project has recorded volunteer donations of more than 2.8 million pounds of fresh produce to food pantries, soup kitchens, and other charitable community programs since the program started in 2010.
"In nine seasons, North Dakota growers have donated more than 2.8 million pounds of produce to help address the issue of food insecurity in our state," Agriculture Commissioner Doug Goehring said. "It is a vital partnership between those who have produce to share and those who receive it."
The Hunger Free ND Garden Project was started by the North Dakota Department of Agriculture (NDDA) in partnership with the Great Plains Food Bank. The statewide project encourages home gardeners and commercial growers to plant extra produce each year for donation to charitable organizations across the state.
"The 2018 growing year alone brought in more than 500,000 pounds of produce," Goehring said. "Thanks to more growers, volunteers and community support, donations hit an all-time high this year."
At approximately four servings per pound, the 2018 donations provided more than 2 million servings of fruits and vegetables to help the wellbeing of North Dakota residents.
Other partners in the project include: NDSU Extension, NDSU Master Gardeners, North Dakota FFA, Dakota College at Bottineau ~ Entrepreneurial Center for Horticulture, Northern Plains Sustainable Ag Society, the North Dakota Farmers Market and Growers Association, Healthy North Dakota, Creating a Hunger Free ND Coalition, and Pride of Dakota.
<< All News