<< All News
Wednesday, September 11, 2019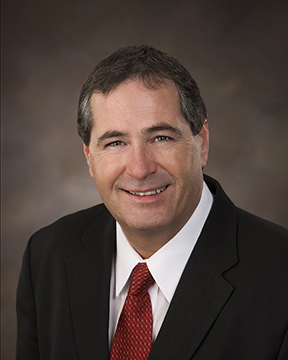 BISMARCK – Agriculture Commissioner Doug Goehring was elected President of the National Association of State Departments of Agriculture (NASDA) today at their annual meeting in Albuquerque, New Mexico. Goehring will serve as NASDA's 2019-20 President and will host the 2020 NASDA Annual Meeting in Medora on August 30-September 2, 2020.
"Farmers and ranchers are struggling to get by. Now is time to leverage NASDA's nonpartisanship to get things accomplished in Washington," Goehring said. "2020 will also bring a new strategic plan for our organization as we continue to build upon the momentum that we have gained over the last five years."
NASDA is a nonpartisan, nonprofit association which represents the elected and appointed commissioners, secretaries, and directors of the departments of agriculture in all fifty states and four U.S. territories. NASDA grows and enhances agriculture by forging partnerships and creating consensus to achieve sound policy outcomes between state departments of agriculture, the federal government, and stakeholders. Learn more about NASDA at www.nasda.org.
<< All News