<< All News
Thursday, June 20, 2019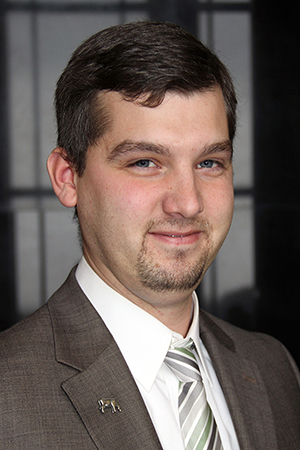 BISMARCK – Agriculture Commissioner Doug Goehring has named Shaun Quissell as the director of the grain and livestock licensing division at the North Dakota Department of Agriculture (NDDA).
"Shaun has done an outstanding job in his previous director roles in livestock development and government affairs, and he has a broad understanding of the programs and services we deliver," Goehring said. "His skills, experience and enthusiasm will be valuable as the department works to expand North Dakota's livestock industry, and provide oversight to grain and livestock licensing."
A South Dakota native, Quissell graduated from South Dakota State University with a degree in animal science. He has been with NDDA since 2007, starting as an inspector in the State Meat and Poultry Inspection
Program and advancing to director positions. He lives near New Salem.
In his new position, Quissell will oversee grain inspection, feed inspection and registration, livestock development and licensing, livestock pollution prevention, and beef age and source verification.
<< All News