<< All News
Monday, October 7, 2019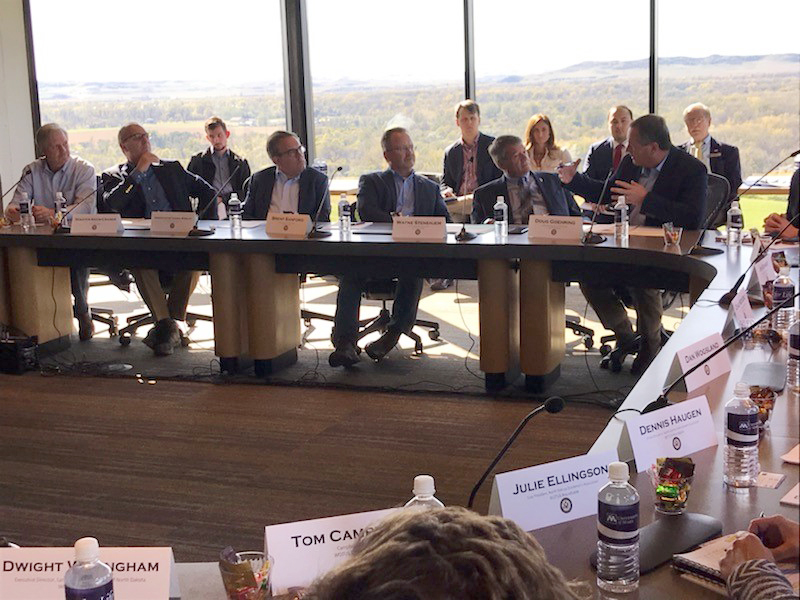 BISMARCK – Agriculture Commissioner Doug Goehring spoke today at a Waters of the United States (WOTUS) Rule roundtable in Bismarck attended by U.S. Environmental Protection Agency Administrator Andrew Wheeler and hosted by Sen. Kevin Cramer.
Goehring spoke of the impact the 2015 rule would have had on North Dakota. "Under the previous definition of a traditionally navigable water (TNW), there were only 5,100 linear miles of jurisdictional TNWs in North Dakota," Goehring said. "The 2015 rule would have expanded federal authority to 85,604 linear miles in North Dakota."
Goehring said that North Dakota, as a prairie pothole state, would have witnessed federal jurisdiction over 80 percent of the state.
The EPA finalized a repeal of the 2015 Waters of the United States (WOTUS) rule last month. A WOTUS rewrite has been underway since December of 2018 and the proposed rule is expected to be finalized later this year.
"Unlike the 2015 rule, the currently proposed rule was crafted with better input from stakeholders," Goehring said. "We welcome the clarity and certainty a final rule will provide for states and landowners."
<< All News