<< All News
Tuesday, January 3, 2023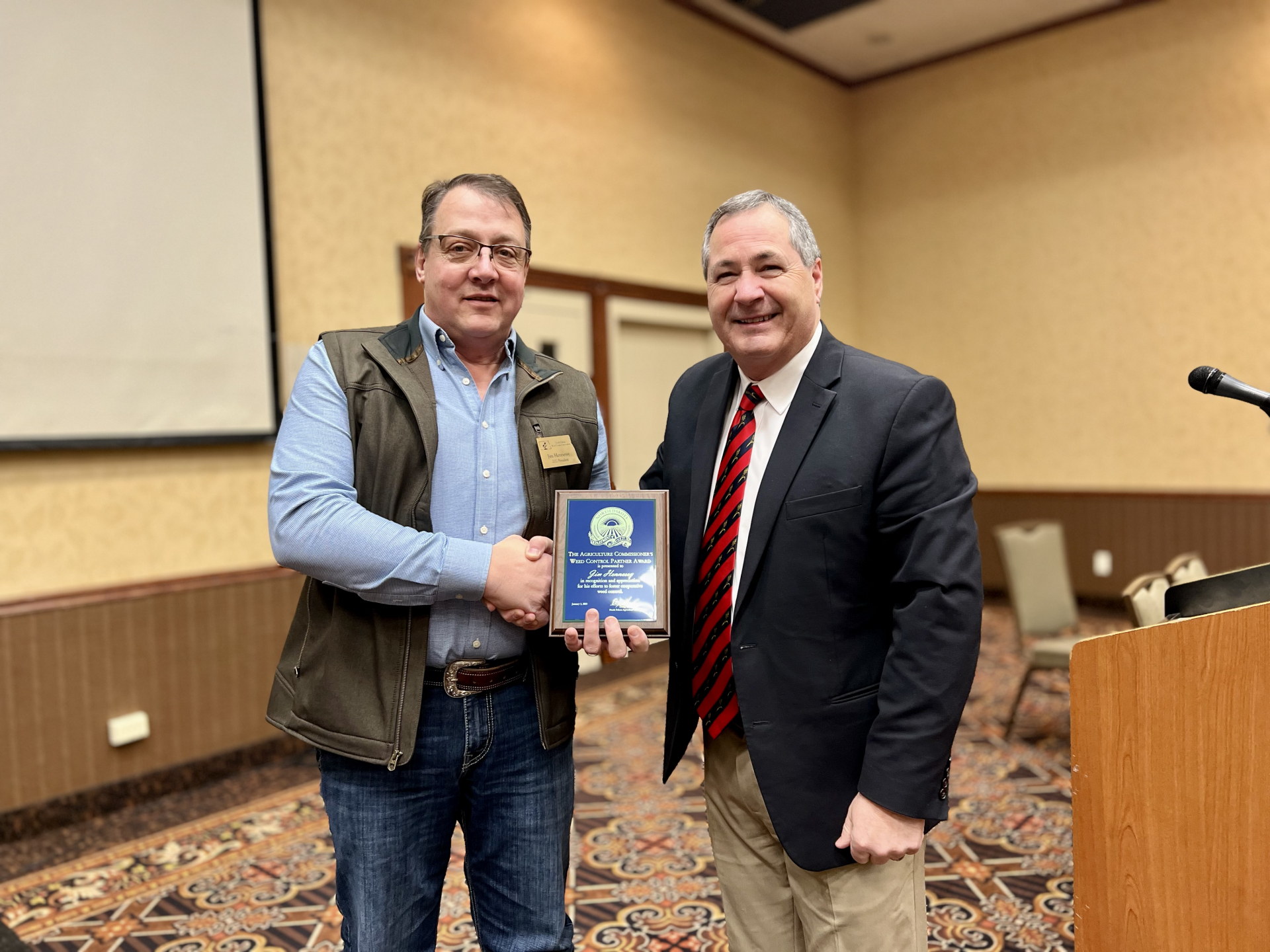 BISMARCK – Agriculture Commissioner Doug Goehring has named Jim Hennessy as the recipient of the 2023 Weed Control Partner Award.
Hennessy is the current president of the North Dakota Weed Control Association and has been a Mountrail County weed officer and ag agent for 27 years in Mountrail County.
"Jim takes the initiative to keep in touch with other weed officers and frequently mentors new weed officers across the state," Goehring said. "He encourages education and provides public outreach on integrated weed management, early detection and rapid response."
"Jim displays great communication and collaboration in his day-to-day duties," Goehring added. "He promotes teamwork and education by working cooperatively with landowners, neighboring weed boards, youth and the North Dakota Department of Agriculture."
The award was presented to Hennessy during the 2023 Commissioner's Noxious Weed Forum today in Bismarck.
<< All News