<< All News
Tuesday, January 8, 2019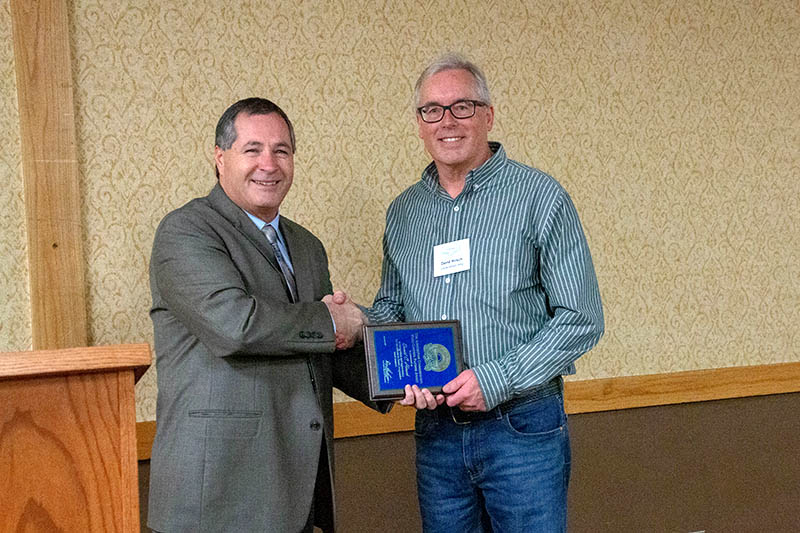 BISMARCK – Agriculture Commissioner Doug Goehring has named David Hirsch as the recipient of the 2019 Weed Control Partner Award.
Hirsch has been employed with the United States Department of Agriculture, Animal and Plant Health Inspection Service (USDA-APHIS), Plant Protection and Quarantine (PPQ) program for 33 years. He is currently serving as the state plant health director for PPQ programs in both North and South Dakota.
"David has worked tirelessly on issues ranging from crop diseases to agriculture exports," Goehring said. "He has been a trusted resource that we have worked with for many years and I thank him for his steadfast efforts."
Goehring said Hirsch's projects have included crop diseases, rangeland grasshopper management, agriculture exports, and surveying ag and environmental pests. He has worked on emergency programs for karnal bunt of wheat, potato cyst nematodes, citrus pests and emerald ash borer.
Hirsch has also worked on biocontrol of weeds including: leafy spurge, purple loosestrife, field bindweed, Canada thistle, salt cedar and spotted knapweed.
Goehring recently presented the award to Hirsch during the 2019 Commissioner's Noxious Weed Forum in Bismarck.
Hirsch has a Bachelor of Science and Master of Science from NDSU in botany and range management. He is planning to retire this spring and enjoy more time traveling and with family.
<< All News