<< All News
Tuesday, March 21, 2023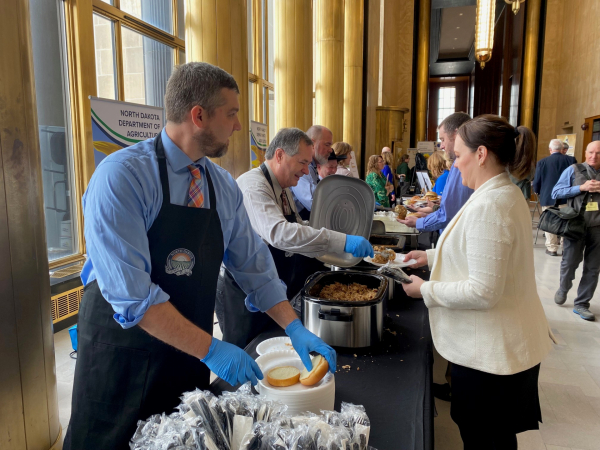 BISMARCK, N.D. – Gov. Burgum has proclaimed March 21, 2023, as North Dakota Agriculture Day. The designation follows the national agriculture day. Agriculture-related groups celebrated today with an event at the state Capitol.
"Many of these groups had display booths and tables in the Memorial and Legislative Halls today," Agriculture Commissioner Doug Goehring said. "We were glad to see legislators, Capitol employees and visitors stopping by these displays to learn more about the vital role of agriculture in our state, and enjoying a meal showcasing some of the commodities our farmers and ranchers produce."
"North Dakota has been blessed with abundant resources and a varied landscape that enable our farmers and ranchers to produce food, feed, fiber and fuel for families near and far," Goehring continued. "We want them to know that North Dakota appreciates all they do."
Goehring said more than 20 agriculture-related organizations, associations and agencies participated in today's event.
<< All News