<< All News
Monday, June 17, 2019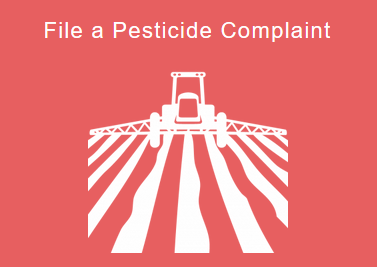 BISMARCK – The North Dakota Department of Agriculture (NDDA) is introducing a new online pesticide complaint reporting process which allows complaints to be filed 24 hours a day, seven days a week.
"Often callers with complaints are using cell phones from the field," Agriculture Commissioner Doug Goehring said. "This can result in miscommunication due to poor cell service and slows down the process. The new online form is simple and mobile friendly."
The new process will allow department staff to immediately start working through complaints to determine whether or not there has been a violation of state pesticide law. NDDA does not get involved in civil disputes and cannot assist producers in getting compensation for damages.
Under state law, before a civil action may be filed against an applicator for damages incurred from an off-target pesticide application, written notification must be provided to the applicator by certified mail within 28 days of the date the damage was first noticed, or before 20 percent of the crop is harvested, whichever is earlier. The new online form details these requirements and provides a template notification form which can be provided to the applicator to meet that legal requirement.
The new online form may be found at www.nd.gov/ndda/complaint. If special assistance is needed in filling out the form, or if it is a human endangerment case that requires immediate attention, please contact Luke Wagner at 701-328-4922 or ljwagner@nd.gov.
<< All News