Medium
FARM TO SCHOOL LUNCH DAY- OCTOBER 11, 2023
Last year, many North Dakota school lunch programs took pride in selecting a menu showcasing food grown and produced right here in North Dakota. Schools across the state highlighted and educated students on foods raised and produced by farmers and ranchers in our state. based on foods grown. Please help us celebrate School Lunch Day and Agriculture in the Classroom by serving North Dakota grown foods such as beef, corn, wheat honey, cheese, pinto beans, and many more! Food that we eat everyday is grown and produced in our very own state.
Would your school consider participating in the event?
North Dakota Farm to School Lunch Day Survey
Educational posters, promotional materials, recipes and activities are shared below to help make this event a success!
ND Farm to School Lunch Menu Ideas
* For more information please check out the Ag In the Classroom Resources tab.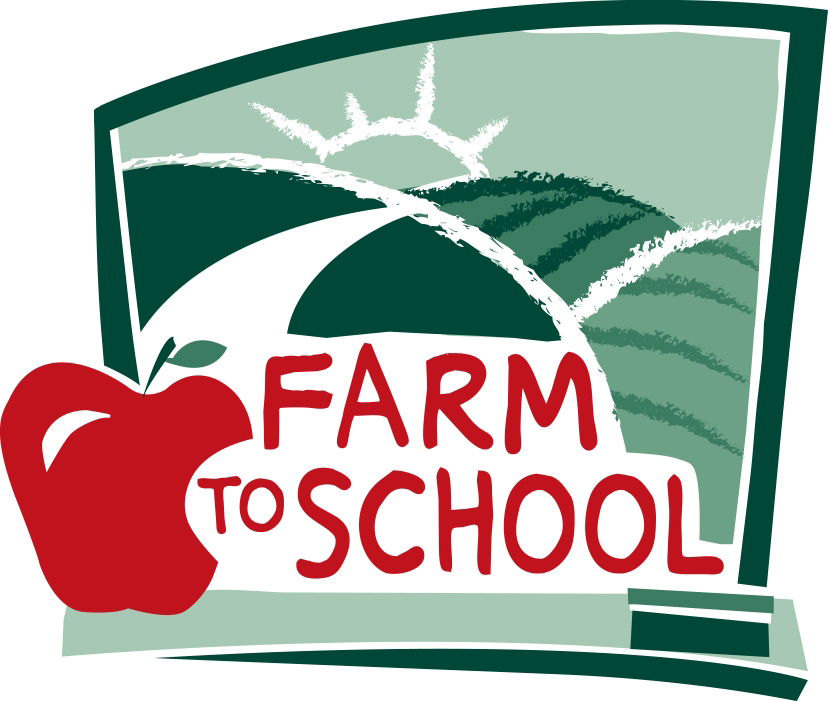 Farm to School connects schools with locally grown food. It emphasizes food raised by family farmers for the mutual benefit of our youth, farmers, and communities. It builds partnerships, coordinates trainings, and provides hands-on nutrition education to children.  Local food procurement creates opportunities for North Dakota farmers and strengthens the North Dakota economy. Farm to School can look different at each school, but generally fits into three categories: Education, Procurement, and School Gardens.
Celebrate Farm to School month in October!!
FOOD, LAND & PEOPLE
Project Food, Land and People (FLP) is a 55-lesson curriculum developed for grades K-12 educators to integrate easily into your classroom. The instructional units address core content and North Dakota state standards and benchmarks with inquiry based learning activities that are meaningful and the objectives are well defined. Lessons were created and written by educators for educators and were rigorously tested and evaluated across the nation. The participants will receive the entire curriculum in CD format, plus North Dakota specific materials and information about available resources.
LIVING AG CLASSROOM
The Living Ag Classroom, one of the most anticipated and attended programs of 4th grade classes throughout North Dakota. Designed at its roots as a teaching tool for elementary age students without a background in agriculture, the program attracts fourth and fifth grade students who learn about all the processes involved with production agriculture.  Participating students will rotate through a total of 10 different hands-on activities in an effort to help teach them all about North Dakota agriculture and the process that puts food on their plates. Each activity is sponsored by various commodity groups who set up the different activity sections and provide an approximate 5-minute presentation to help teach these students about production agriculture. The Living Ag Classroom has enjoyed amazing success, educating over 8,500 students, teachers and parents about the agricultural industry on an annual basis.
SUMMER AG FARM TOUR
The North Dakota Agriculture in the Classroom Program (NDAITC) offers unique summer tours that allow educators to get a first-hand look into the world of agriculture. Resources, hands-on activities and interactive ideas for integrating agriculture in your curriculum will be discussed and shared. CEUs and graduate credits available.
Related Resources
Medium
h3
Related Resources