Medium
North Dakota Ag Mag
This free, digital and interactive, 8-page magazine is for North Dakota's third-, fourth- and fifth-grade students.
Each issue focuses on a North Dakota agricultural topic with fun facts, games and activities. Included is a teacher's guide that provides background information and more ideas for learning.
The Ag Mag will be distributed 3 times during the school year, fall, winter, and spring.
Current Issue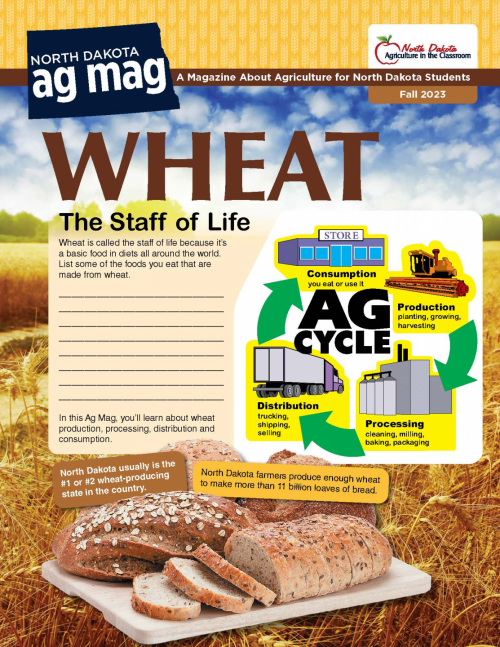 Wheat - Fall 2023
Past Issues
Related Resources
Medium
h3
Related Resources